The Movie
Watch the movie to learn the origins of Domlander.
Inspired by Zoolander, starring Ben Stiller and Owen Wilson.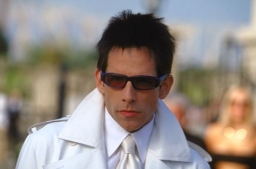 3% Body Fat. 1% Brain Activity.
Based on a character co-created by Ben Stiller and Drake Sather for the "VHI Fashion Awards", the original comedy "Zoolander" follows the world's most famous and empty headed male model as he discovers why there are no male models who live past the age of 30.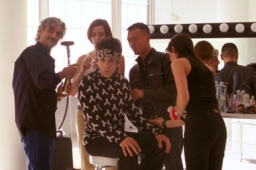 Derek Zoolander has been the dominant male model in the industry for three years thanks to his patented "look," Blue Steel.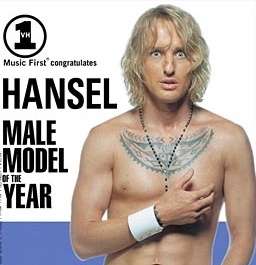 On the night of the VH1 Fashion Awards, what should be his fourth "Male Model of the Year" trophy goes to an upstart model named Hansel. Adding to the insult, a story in Time magazine brands Derek as an idiot.
When Derek's fellow model room mates decide to cheer up the despondent Derek, they die in a freak gasoline fight accident.
Derek decides to retire and seek out his roots. Despite the pleadings of his manager at the Ball's Modeling Agency, Derek returns to 'coal mining county' to work alongside the rest of the Zooolander men.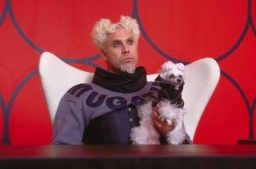 Fashion czar Mugatu offers Derek a comeback in his new "Derelicte"-line.
What nobody suspected is that Mugatu plans to assassinate the new Malaysian Prime Minister on his visit to New York, so that cheap child labor is still available for Mugatu's fashion producing.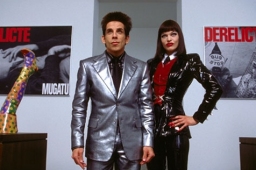 By brainwashing Zoolander, Mugatu and his evil associate Katinka create a dumb and willing killer to do the job.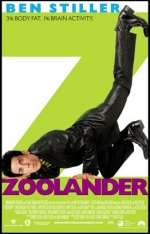 The movie features cameos by Jon Voight as Derek's coal mining dad, Vince Vaughn as the coal mining brother, and Jerry Stiller as Derek's agent.
Also seen are Fabio, Natalie Portman, David Duchovny, Billy Zane, Andy Dick, Cuba Gooding Jr., Lenny Kravitz, and Winona Ryder.
There's really no way that words can describe properly Zoolander; to get into the mindset try taking a look at the movie.