Knowledge
Choosing an alternative lifestyle is a never ending journey for knowledge...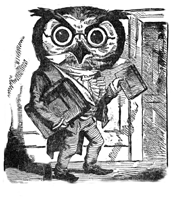 Sagacity offers many resources to aid members in this journey including information about the lifestyle and related subjects. If you have a written piece (with or without pictures) that you think would make a great addition to our "How-To" or "Thoughts" section, please drop us a note.
Sagacity is fortunate to have many talented members involved in the organisation. Our How-To section has a variety of topics to pick from and it is always a work in progress. We always welcome folks to share their knowledge with us.
Thoughts is the place we urge you to visit when you are sitting back with a fresh cup of coffee or a glass of wine. The place where lifestylers put their experiences and thoughts down in written words. Explore the mental side of alternative lifestyles through the experiences of others.
The Library is a historic reference to the old Sagacity library. Read it with a grain of salt, and little patience for all of us old-timers who used these *books* to learn about kink, and ourselves.