navigation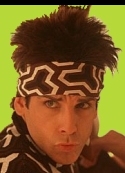 The Look! The Style! The Panache!

The Domlander "Look" - The Crux of the Judging

Watch the movie to learn the origins of Domlander.

Domlander is always a "Sold-Out" event and one of the hottest kink tickets of the season! Purchase your tickets today...while there are still some available!

Our own music helps us transform the runway into one of kinkiest dance party of 2016...and we don't mean the dance you do when a single-tail is cracking!

Domlander - You Could Be The Winning Contestant!

This year Domlander goes crazy with winners! Not only will we crown our Mr. & Ms. Domlander titleholders but we'll also be placing crowns on the heads of Mr. & Ms. People's Choice Domlander *and* the Domlander 2016 Amateur winner! So many good-looking kinksters...so many good-looking prizes...so many chances to win!

Domlander - An Outrageous Fetish Show and Competition

Domlander is Sagacity's Fetish Competition and Play Party

Domlander was created in the early years of Sagacity as a Fun Fetish spoof and competition based on the movie Zoolander. It has grown to be an open, fun, event that provides many Victorian's with their first glimpse at the lighter side of Kink and BDSM.

The Best Western Carlton Plaza Has "The Look" ...(and great room rates too!)

Domlander has "The Judges"...and then it has "The People"!

With a show the magnitude of Domlander 2016 hitting the runway, how could anyone imagine there wouldn't be paparazzi on hand?!