Ask Miss Beverley
Miss Beverley...Kink's answer to Dear Abby!

Miss Beverley answers questions about the lifestyle and offers her opinions about people and practices. If you'd like a second opinion about your Dom's intention to stick needles into your breasts, or a question about how you might meet the submissive of your dreams, ask here! Send your questions to Beverley@Sagacitygroup.net

Ask Miss Beverley...

Beverley is a business owner currently residing in Vancouver, BC.

Beverley has been an active lifestyler since 1992, and has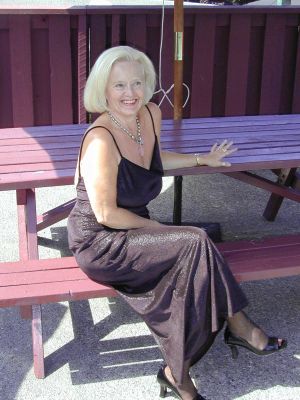 contributed to the community by serving for two years on the board of the Vancouver chapter of the National Leather Association back in the mid 1990s, assisting as hostess at a number of Vancouver play parties and socials, and helping newcomers reach a level of comfort with their first foray into the kink world. She selflessly and tirelessly donates various body parts as stunt bottom so that others may learn from many of our skilled educators. Beverley has learned through practical experience, and by attending many lifestyle conventions and events including Sagacity, Bio, Rascal's, In The Woods, Lupercalia, Living in Leather, Black Rose, and Thunder In The Mountains. In 2001, she was an active participant in the documentary BDSM-Alternative Loving and shared some of her views on this most amazing way of life. She lived for five years as a modern day slave, has been in a polyamorous relationship, identifies as a bottom, a masochist living on her own personal edge, and loyal submissive to the right person.