James Bondage Play Party
Sagacity salutes the secret agent in it's own covertly kinky way.
When

Apr 21, 2012 08:00 PM

to


Apr 22, 2012 01:00 PM

Where

Victoria Event Center

Contact Name
M
Add event to calendar

vCal




iCal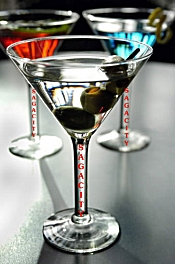 Sagacity creates a special salute to formal fetish and the world of Erotic Espionage a la James Bondage and friends!
Join the Perverted Operatives of Sagacity in a salute to Bondage...James Bondage!
It's time for dress-up, dancing, play, and maybe even an interrogation or two! Trench coats, tuxedos, evening gowns, and pussy's galore will all be on hand as we transport our guests to Monte Kinko and the undercover world of Covert Perversion! Step into the Interrogation Cage and prepare to divulge your darkest secrets. Restrain your partner (good or bad) to the Torture Table and force them to tell you their hidden fantasies. Sip a martini (shaken, not stirred) and catch up on the latest codes with other perverted spies. Dance, play, try your luck at the Monte Kinko gaming table, or just enjoy a night of James Bondage!
This promises to be a sell-out event...even Monte Kinko only has so much room. Make your plans now to be part of all the *For Your Eyes Only* perversion and fun!
And don't forget to attend the Party Pre-Briefing "Alternative Bondage Workshop" earlier in the day!
Tickets are $15 Associates/$20 General and are available at Tuesday night gatherings, The Romance Shop, and Garden of Eden.